This occurrence has already passed
September 19
@ 5:00 pm to 6:00 pm CDT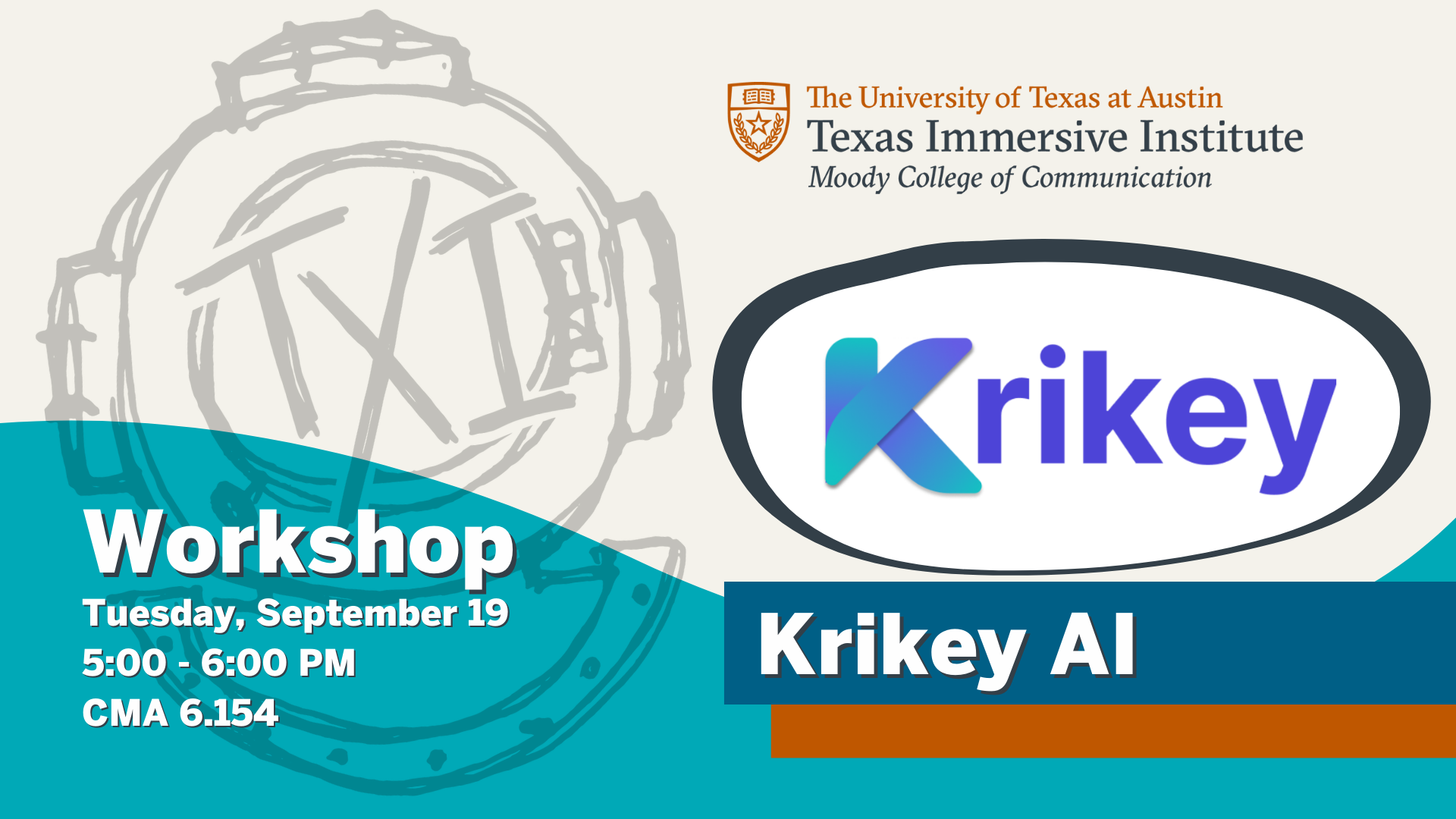 Workshop goals
Empower every student to animate a 3D character (regardless of their previous skills or experience)
Teach students how to add lip synced dialogue in 16 languages so they can bring voice to their characters
Share different use cases for students from PhD research projects to freshman book reports, robotics integration and more
Answer questions and discuss the future of AI in gaming, media, entertainment and education.
Audience
Any and all are welcome to join our workshop! Our goal is to enable anyone to animate in 3D and hopefully enable them to bring 3D animation to their projects no matter what course of study or level of expertise they have.
No previous experience (coding, animation, etc.,) is required
Our tool is accessible through a web browser for free and is managed through easy clicks or drag and drops to create 3D content.
Equipment needed
All workshop attendees should come with a laptop that can run one of the following browsers:
This will be a virtual workshop, conducted over a Zoom call. Join us at the TXI Lab, we will be projecting this call on the big screen!
About the speakers
Krikey is an AI Tools company whose products include an AI Text to Animation tool, AI Video to Animation tool and custom AI Animation model training for enterprise customers. Our AI Animation tools shorten the time to generate a 3D animation from 5 days to 5 minutes. Krikey's no-code 3D editor is the first of its kind, empowering anyone to create 3D content regardless of their background. Krikey's tools can be used to produce content for games, films, marketing materials and more. www.krikey.ai
Details
Start Date: September 19 @ 5:00pm
End Date: September 19 @ 6:00pm
Event Categories: Guest Speaker Social Training
Location: Texas Immersive Institute - Immersive Lab (CMA 6.154)
Website: RSVP
Other
Target audience: Alumni , Faculty , General Public , Staff , Students