This occurrence has already passed
October 5
@ 7:00 pm to 10:00 pm CDT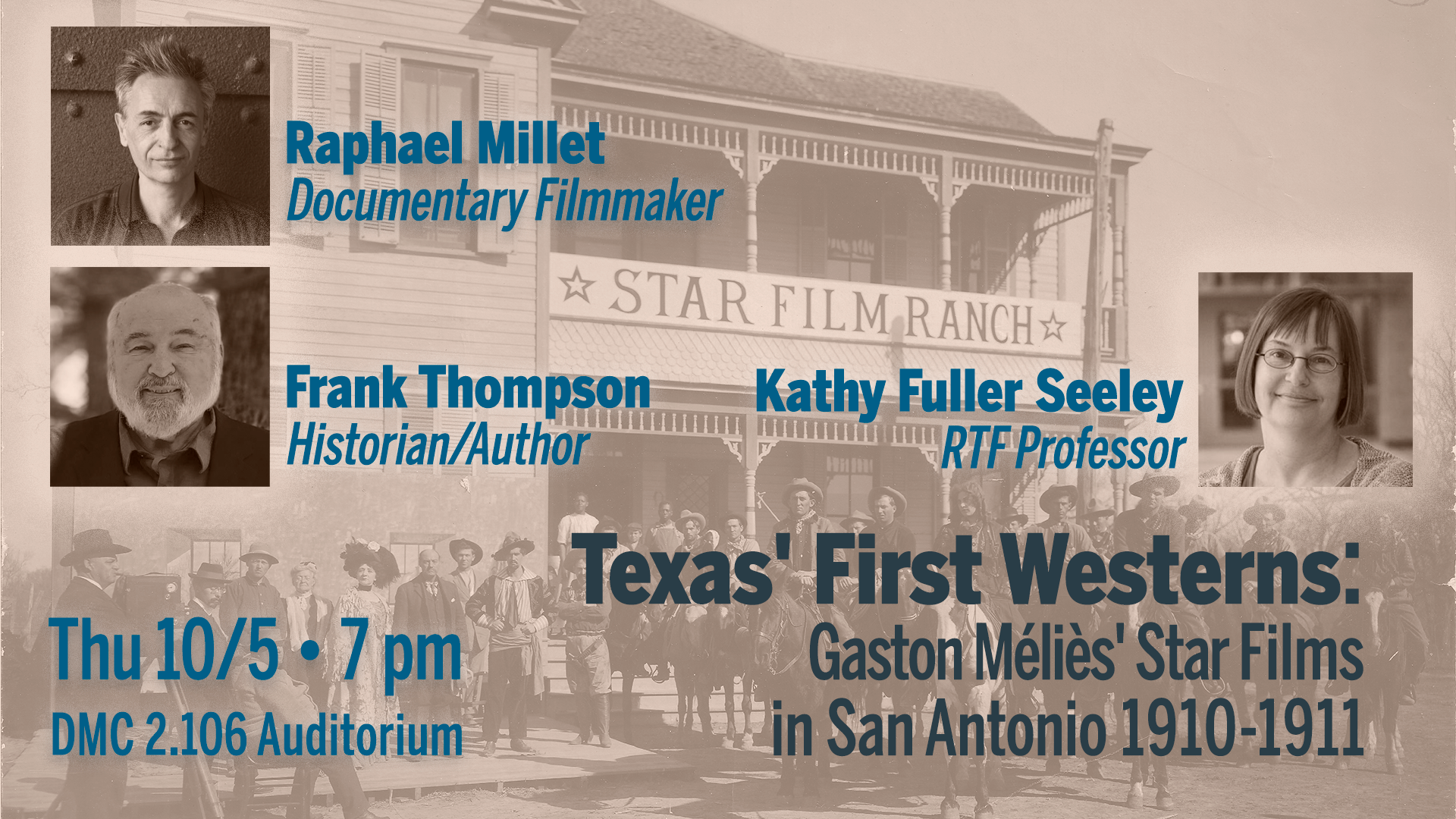 What brought a French film producer and New York actors to San Antonio in 1910 to film the first Western movies?
You may have heard of French magician-filmmaker Georges Méliès, who created the historic 1902 sci-fi short, "A Trip to the Moon." Georges wasn't the only pioneering filmmaker in the family: his brother, Gaston Méliès, was also a film producer. In the early 20th century, Gaston crossed the Atlantic to San Antonio, Texas, where, with out-of-work actors from New York and local cowboys, he produced more than 80 early Western melodramas and comedies.
Please join the Department of Radio-Television-Film (RTF) for a special research presentation and conversation on French producer Gaston Méliès's early Texas film productions by RTF Professor Kathy Fuller-Seeley, joined by guest historian Frank Thompson ("The Star Film Ranch: Texas' First Picture Show") and documentary filmmaker Raphael Millet ("Gaston Méliès and his Wandering Star Film Company"). They will explore the Star Film Ranch's colorful characters and show rare historical clips of their cowboy comedies and dramas. It's Texas movie history!
Details
Start Date: October 5 @ 7:00pm
End Date: October 5 @ 10:00pm
Event Categories: Guest Speaker Lecture Panel Discussion
Location: DMC 2.106 Auditorium
Other
Target audience: Alumni , Faculty , General Public , Staff , Students