September 28
@ 3:30 pm to 4:45 pm CDT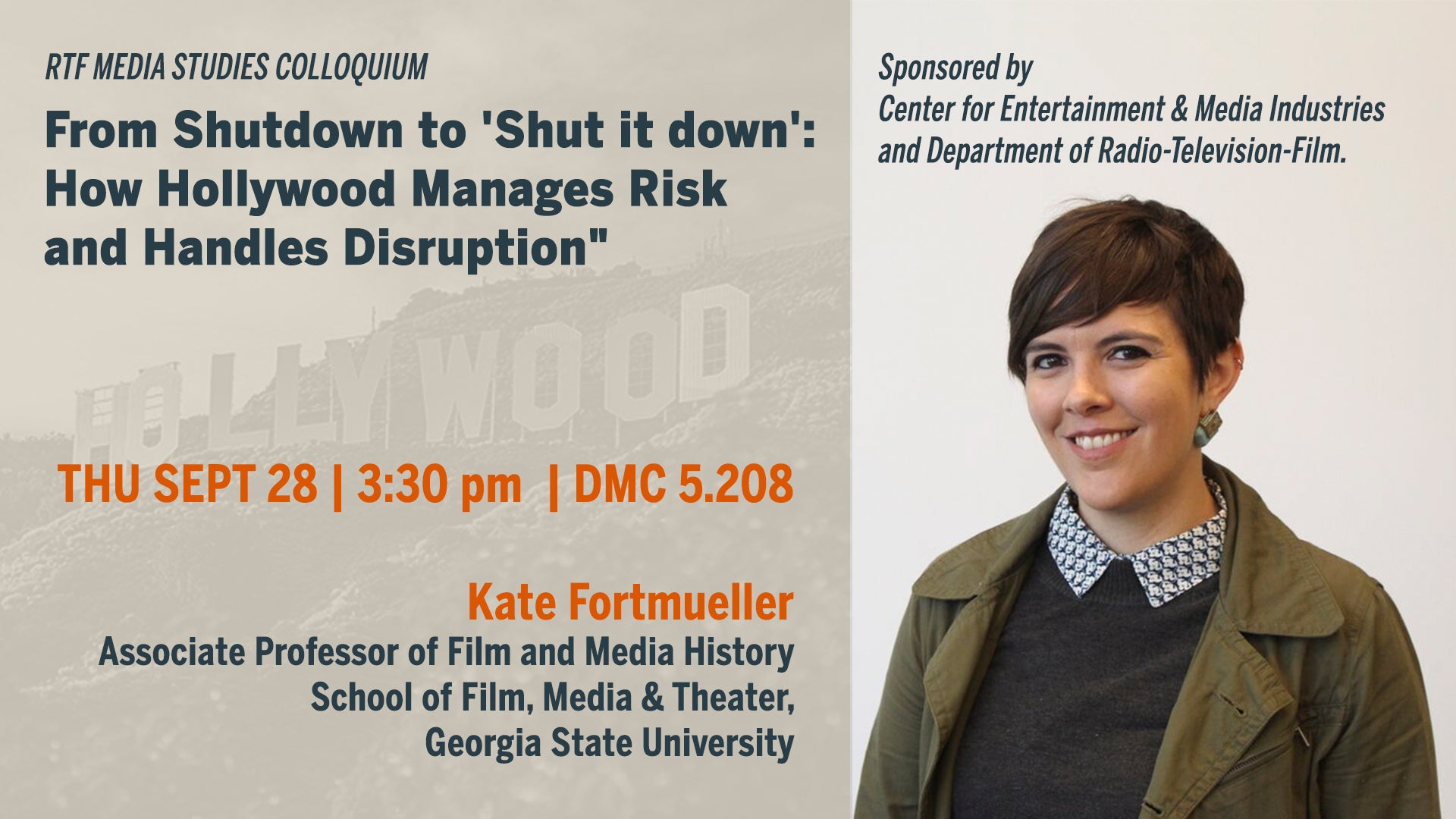 "From Shutdown to 'Shut it down': How Hollywood Manages Risk and Handles Disruption"
Kate Fortmueller is Associate Professor of Film and Media History • School of Film, Media & Theater, Georgia State University
Abstract:
In Hollywood, writers, directors, and actors like to take creative risks, but as an industry it has often been said that Hollywood is "risk averse." From the uncertainties of financial investments to the safety of on-set workers, media production is inherently risky and within the past three years it has been subject to pauses and changes to the status quo. Using the pandemic and WGA and SAG-AFTRA strikes as starting points, this presentation invites us to think about what disruptions to media production can teach us about Hollywood's past and present.
Sponsored by the Center for Entertainment & Media Industries and the Department of Radio-Television-Film.
**********
About the RTF Media Studies Colloquium series
Designed to expose students to the diversity of media studies scholarship, the Radio-Television-Film (RTF) department's Media Studies Colloquium enables advanced graduate students to present work related to their dissertation projects, provides models for research presentations, and offers a platform for discourse. The Colloquium's programming also includes presentations from RTF faculty and visiting scholars.
Details
Start Date: September 28 @ 3:30pm
End Date: September 28 @ 4:45pm
Event Categories: Guest Speaker
Location: DMC 5.208
Other
Target audience: Alumni , Faculty , General Public , Students