There are multiple occurrences for this event.
September 11
@ 5:30 pm to 7:00 pm CDT
,
October 9
@ 5:30 pm to 7:00 pm CDT
,
November 13
@ 5:30 pm to 7:00 pm CDT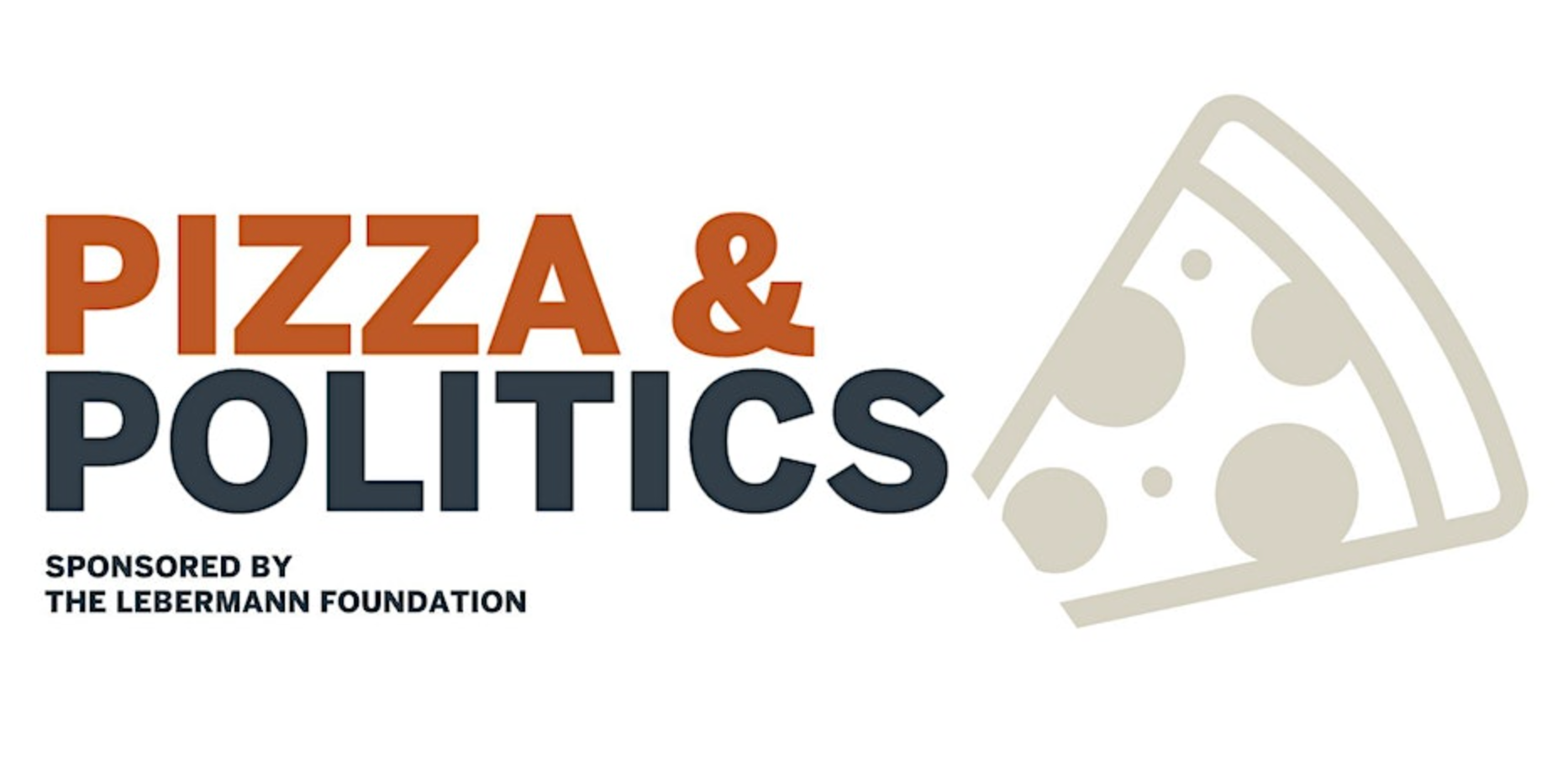 Sponsored by the Lebermann Foundation, Pizza & Politics invites you to an enriching experience where you'll have the exclusive opportunity to speak directly with influential speakers who shape our society. Dive into thought-provoking discussions on pressing issues and enjoy free pizza, all while connecting with fellow college students who share your passion for civic engagement. Space is limited, sign up now to take advantage of this exclusive opportunity to directly share your perspective with field experts and hear their views firsthand in a candid and open setting. This event will be held in the Governor's Room at the Texas Union. Event starts at 5:30 pm for pizza and networking, discussion begins at 6:00 pm. Event speakers and topics will be announced in the lead up to the event. Please contact strauss.intitute@austin.utexas.edu with any questions.
Details
Occurrences: 3
Occurrence 1:
Start Date: September 11 @ 5:30pm
End Date: September 11 @ 7:00pm
Occurrence 2:
Start Date: October 9 @ 5:30pm
End Date: October 9 @ 7:00pm
Occurrence 3:
Start Date: November 13 @ 5:30pm
End Date: November 13 @ 7:00pm
Event Categories: Guest Speaker Panel Discussion
Location: Governor's Room, Texas Union
Website: Registration
Other
Target audience: Students