January 30
@ 11:00 am to 3:00 pm CDT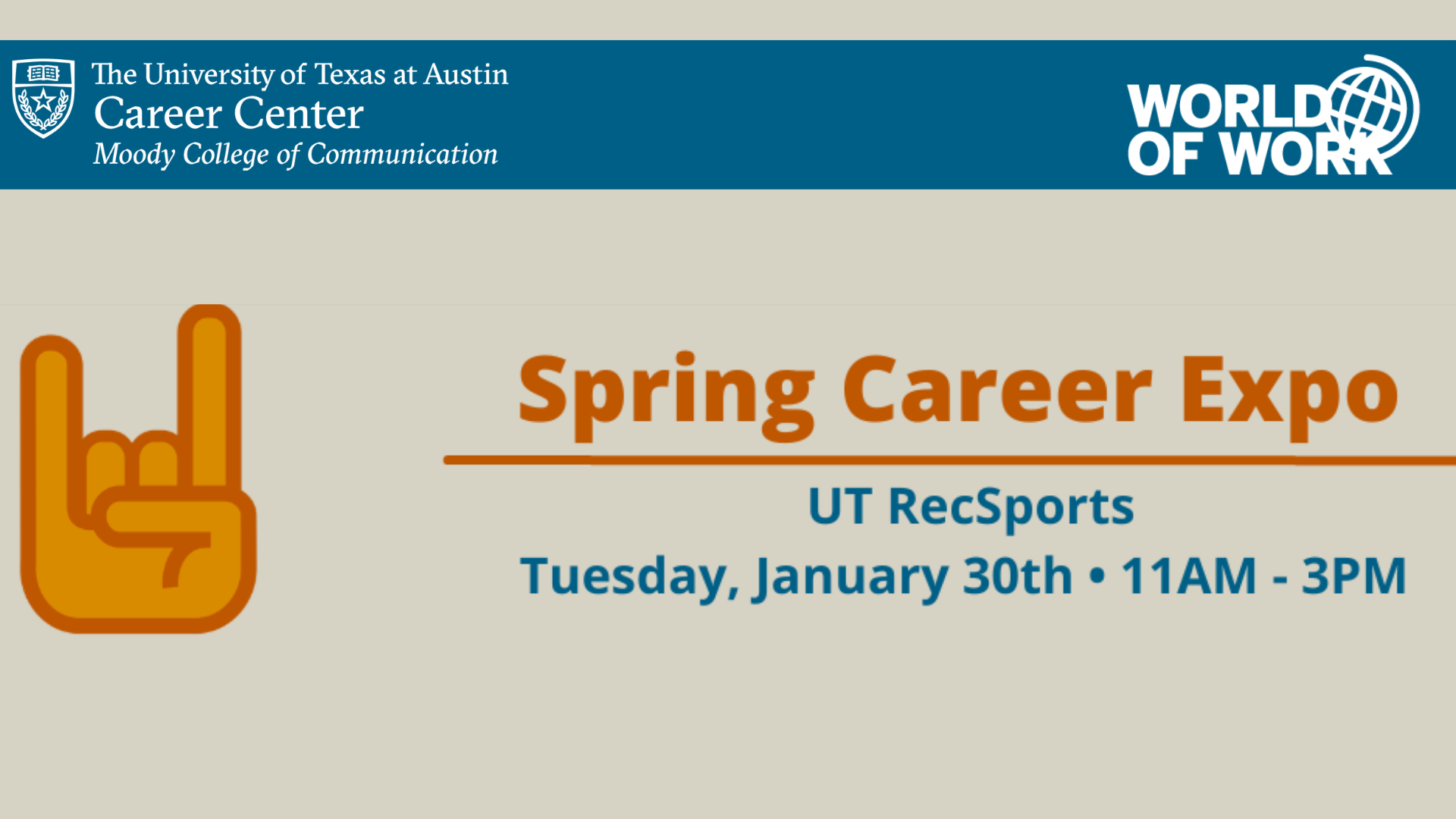 With its largest enrollment of 5,000 students, UT's Moody College of Communication features its most diverse group of students ever. The Spring Communications Career Expo hosts students across campus including business, marketing, computer science/MIS, liberal arts, fine arts, and industrial design. Your organization's participation in the event is promoted to all UT students. Attend to source UT's best student talent.
UT's Communication students are academically prepared and seeking opportunities in a large variety of career fields:
Sales, advertising, PR, social, HR, marketing, events, corporate comm, media and data analytics, journalism, program management, influencing, music, broadcasting, publishing, content & research, UX/UI, consulting, non-profit and philanthropy, film and television, speech language hearing, gaming, video, digital media and editing, audio engineering, radio, podcasting, and more.
Details
Start Date: January 30 @ 11:00am
End Date: January 30 @ 3:00pm
Location: UT RecSports
Other
Target audience: Students