There are multiple occurrences for this event.
This occurrence has already passed
September 18
@ 12:00 am to 11:59 pm CDT
,
October 1
@ 12:00 am to 11:59 pm CDT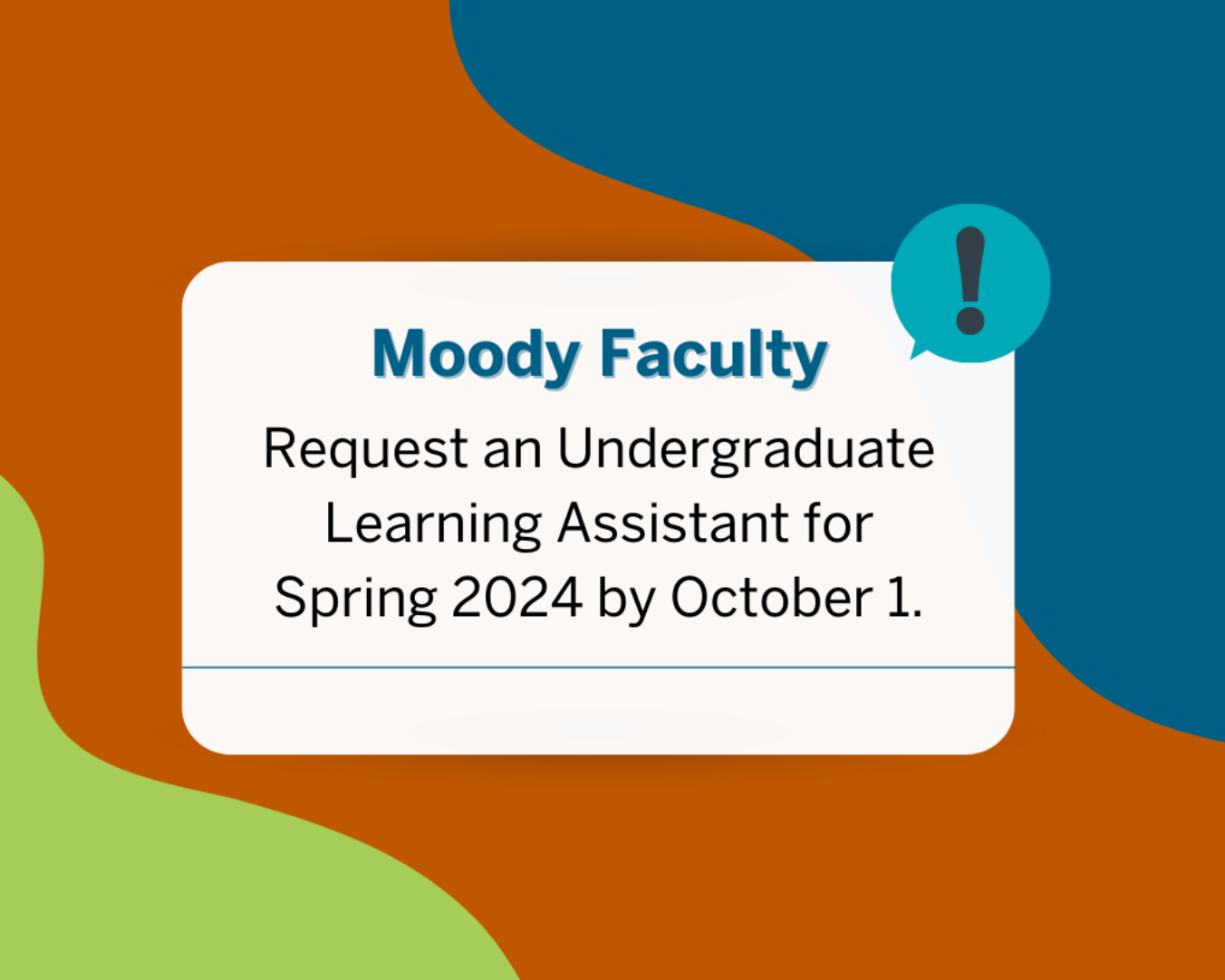 CATE is now accepting faculty proposals for the Spring 2024 ULA program. We are targeting large classes with enrollment over 50 students, but all Moody College faculty are invited to apply. The deadline is Sunday, October 1.
For more information about the ULA Program, please visit the CATE website or email the CATE team at MoodyCATE@austin.utexas.edu.
Details
Occurrences: 2
Occurrence 1:
Start Date: September 18 @ 12:00am
End Date: September 18 @ 11:59pm
Occurrence 2:
Start Date: October 1 @ 12:00am
End Date: October 1 @ 11:59pm
Website: Submit a Proposal
Other
Target audience: Faculty , Staff